Interaction Diagram and Transcript
The diagram below is intended to capture the interactions between the horologists and their environment. The numbered codes in the yellow ovals tie the relationships back to lines in the transcript. The transcript was created from raw video footage taken over 3 hours observing the horologists and is the basis of most of the following assignments.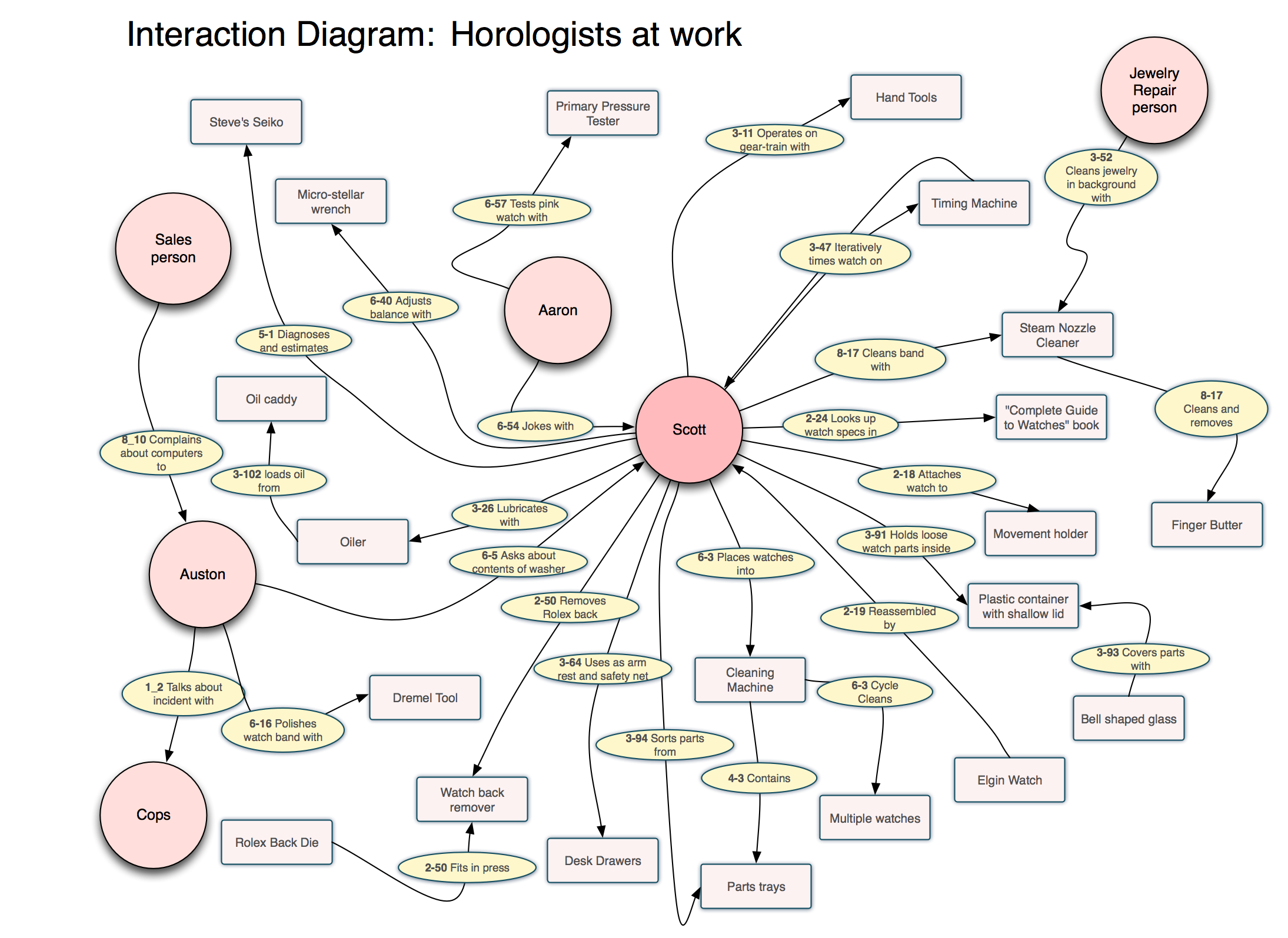 Begin Transcript
This interview is primarily with Scott the horologist but also includes interactions with horologists Auston and Aaron. The interview took place over a 3 hour period on a Monday afternoon. The transcript includes several stills from the video.
Jump to Segment:
1
2
3
4
5
6
7
8
---
---
---
---
See how it brownish blue color - that's spring steel - if it was more of a straw color it would be hardened steel. This one, see how blue it is - that's a different type of spring.
---
---
---
---
---
---
---
---
---
---
---
---